The Maldives is almost synonymous with luxury vacations and lavish honeymoons, but it's merely because of its many tiny islands, white palm beaches, and secluded spaces. However, most hotels and resorts offer limited services on the Maldivian atolls, partly because it is economical for the hospitality business, and services focus on the high-end luxury right out the bat.
An all-inclusive resort is a suitable option if you seek a more conventional hotel experience with suite options catering to couples and families. Fortunately, the Maldivian islands have a handful of all-inclusive hotels and resorts. Below are some of the best all-inclusive resort options in the Maldives:
Baros Maldives
If your getaway's theme is romance, the one all-inclusive resort you can check out in the Maldives is Baros Maldives. It has several romantic suites and villas. For example, the water villa offers couple-centric features like outdoor showers and private pools. You also get packages such as an intimate dinner and free champagne, fit for a honeymoon in the Maldives.
Baros Maldives is on the North Male atoll, a mere 25-minutes away from the Male airport. So the reachability is a huge plus. There are other packages for families and other groups with multiple members.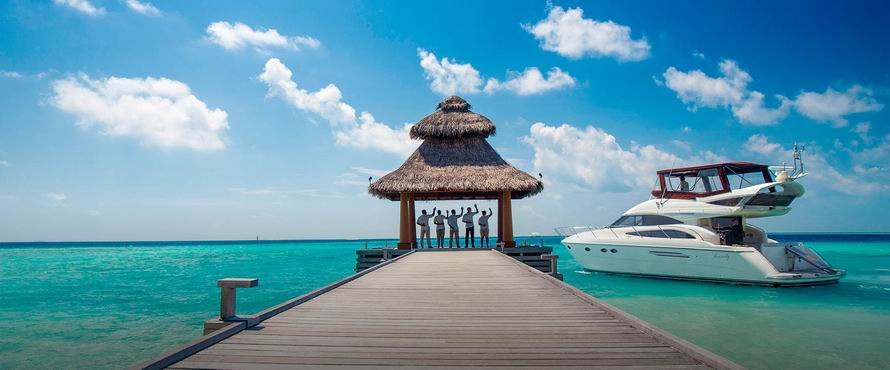 Kuredu Island Resort & Spa
Considered one of the Maldives' biggest resort, Kuredu Island Resort & Spa is worth the money. The highlight is the all-inclusive rate; it covers all the resort has to offer and then some. The Kuredu Island Resort & Spa has up to 14 bars and even a golf course for size.
You get room options ranging from Garden Bungalow to overwater rooms with rainfall showers and Nespresso machines. This comes in handy for a broad range of age groups.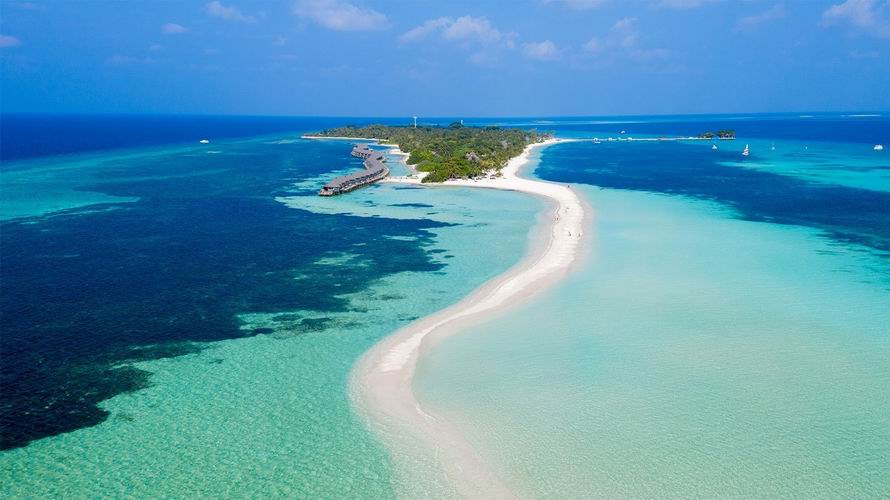 Hurawalhi Island Resort
Do you fancy seven-course dinners and five-course lunches? Hurawalhi Island Resort offers some sprawling spread. What's more? It's got an expansive underwater restaurant as well. However, it is an adult-only resort, and you can only enjoy the overwater suites with older people on vacation.
If you want a honeymoon in the Maldives, Hurawalhi Island Resort could do it in a pinch.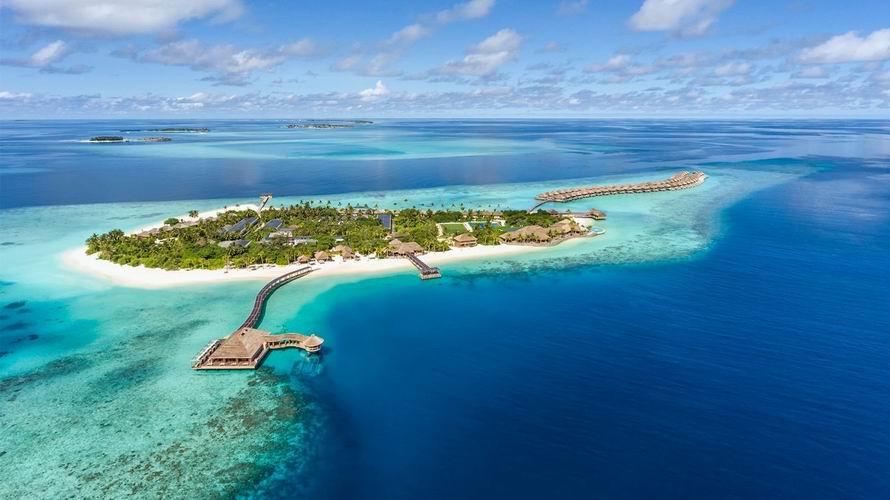 Adaaran Prestige Vadoo
Not quite as big as most other resorts on the list, Adaaran Prestige Vadoo still offers the all-inclusive Maldivian experience.
You get to choose from 50 rooms and enjoy features such as a museum, fish feeding, and spa for the price. The resort allows you to pick between breakfast-only and all-inclusive dining options as well.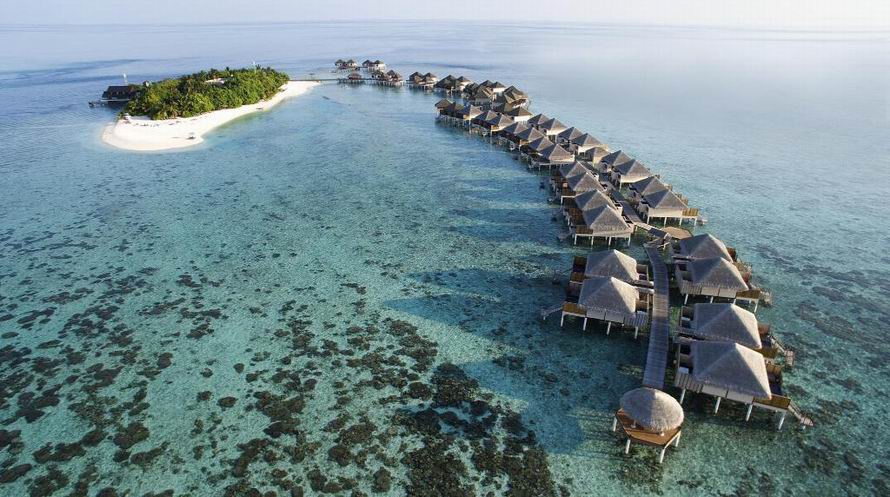 Centara Grand Island Resort & Spa Maldives
An all-inclusive resort with perks like Wi-Fi, guided excursions, water sport rentals, and more, the Centara Grand Island Resort & Spa Maldives represents some of the best resorts the Maldivian all-inclusive property offers.
The combination of extensive resort services and the white sand beaches make Centara Grand Island Resort & Spa Maldives an excellent choice.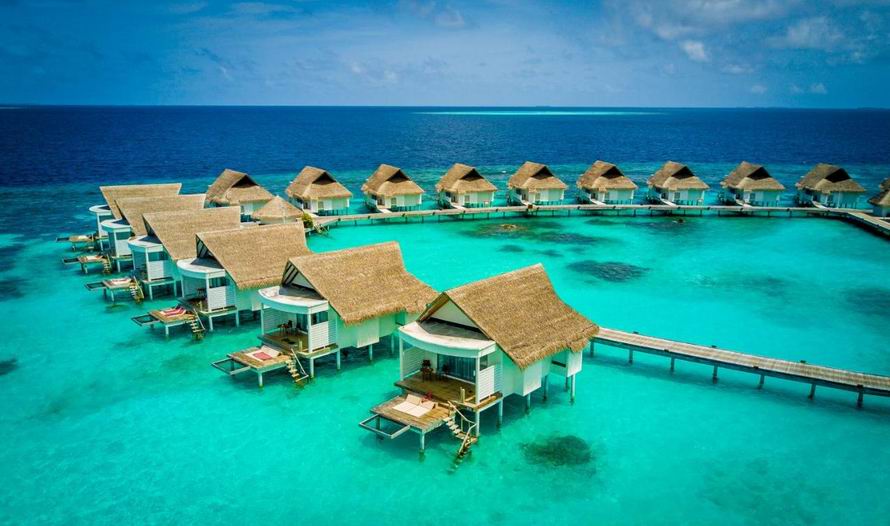 Wrapping Up
Luxury Resorts on the Maldives may not cover as many people as you would have preferred, and you may end up spending more (unless money is no object, of course). On the other hand, all-inclusive resorts give more value for money, and there are options for a larger group of people.
However, there are limited all-inclusive hotels on the Maldivian island, and the above-listed options are a great place to begin as you seek the best all-inclusive resort in the Maldives.