Switzerland is a relatively small European country. The endless natural beauty of this country is known across the world and can impress even the most peculiar tourists. Check out our list of the top 10 must-visit attractions in Switzerland.
Matterhorn
Matterhorn in Zermatt is Switzerland's best known alpine peak that stands at 4.478 meters and draws mountain lovers from almost every part of the world. Its cable cars are always running regardless of the season, taking tourists up and down, hikers during summertime and skiers during wintertime.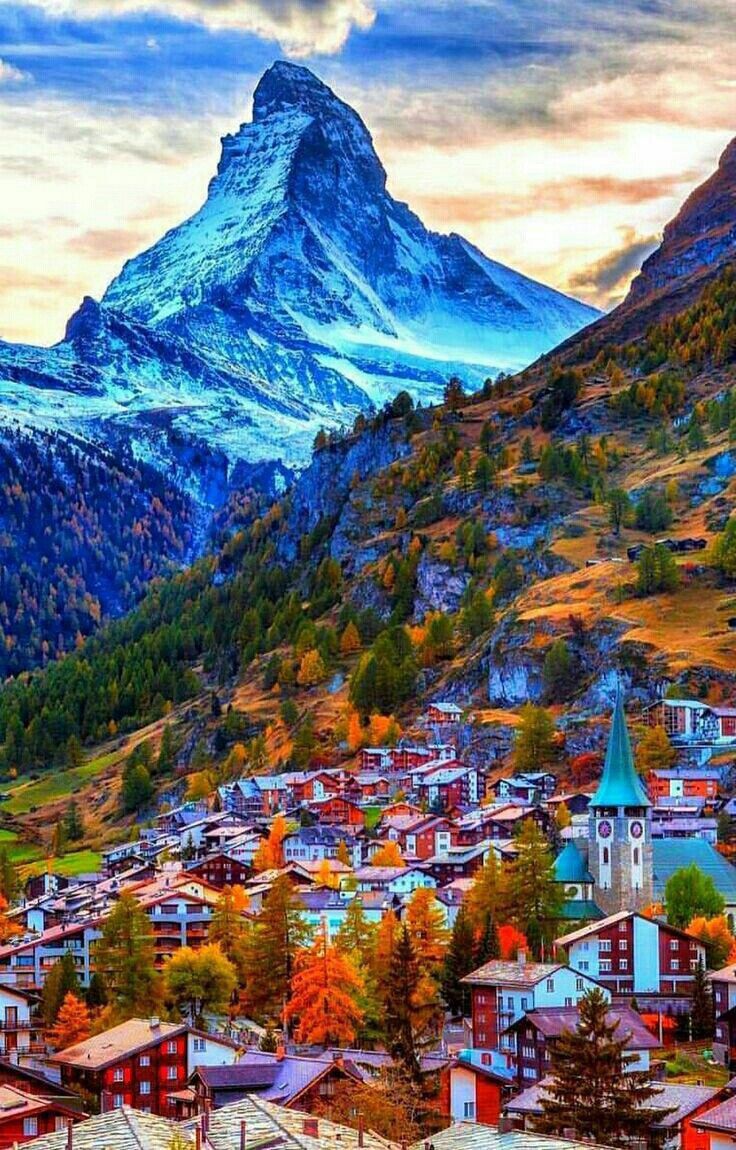 Bern Old Town
Bern's old town is one of the best-preserved in entire Europe. Simply walking along with its Renaissance fountains and its 15th-century arcades you are transcendent in time. It's a great place with many wonderful small coffee shops where you can take a break and enjoy the surrounding architecture.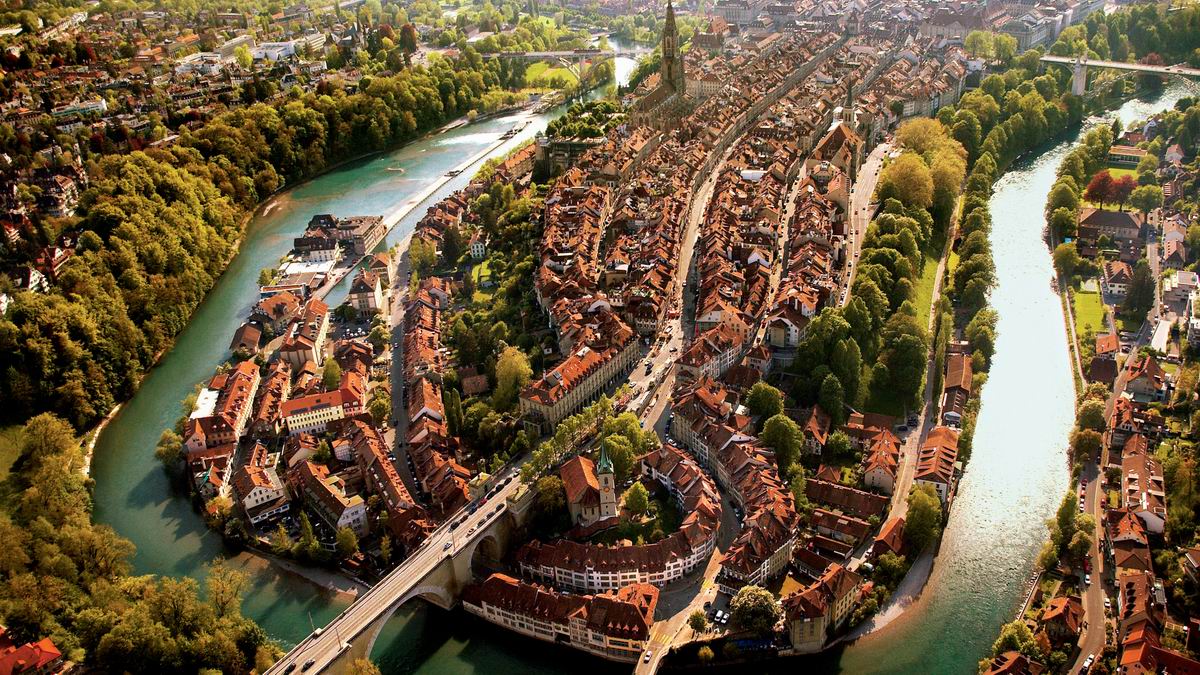 Lavaux Vineyards
They are spread on a total of 843 hectares stretch as far as the eye can see and beyond. They are very popular and look amazing. While on a leisure walk in the vineyard trail, tourists can stop and taste vine or some other local products. The trick is not to wander off too far because you will need to walk back.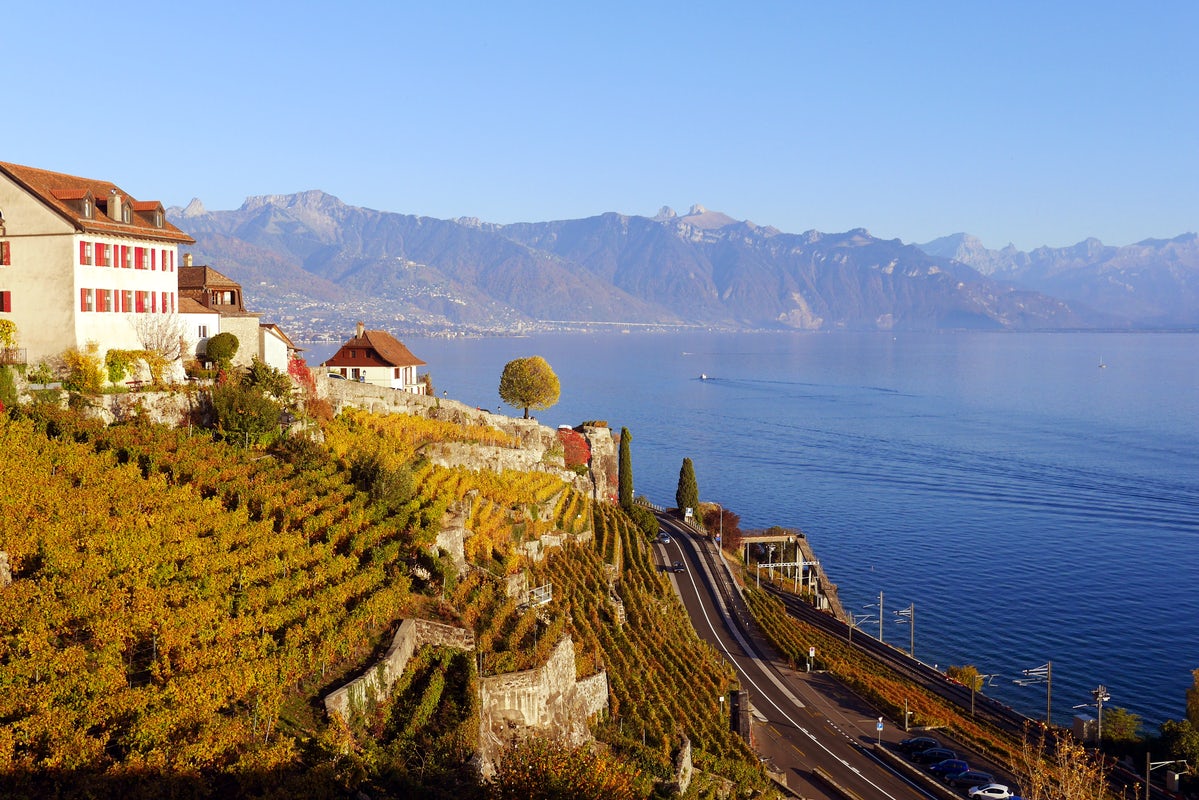 Rhaetian Railway
This railway connects Switzerland to Italy through the Graubunden Mountain. The 130 km ride will take you through 55 tunnels, more than 196 bridges, and some of the most photogenic places in the entire country. The Landwasser viaduct is the highlight of the ride.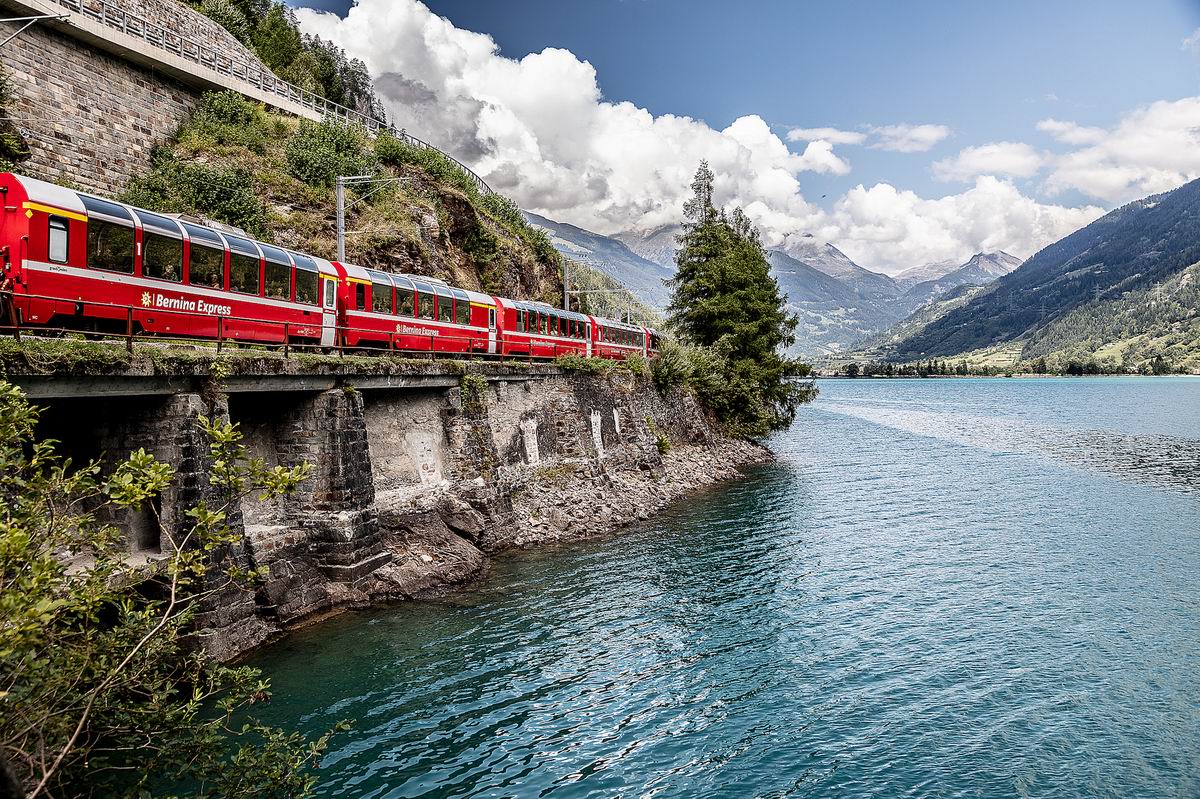 Trummlebach Falls
The Trummlebach Falls are located in the Lauterbrunnen valley in which there are a total of 72 falls. They bring meltwater to the valley and can be easily accessed by paths, lift, and tunnels.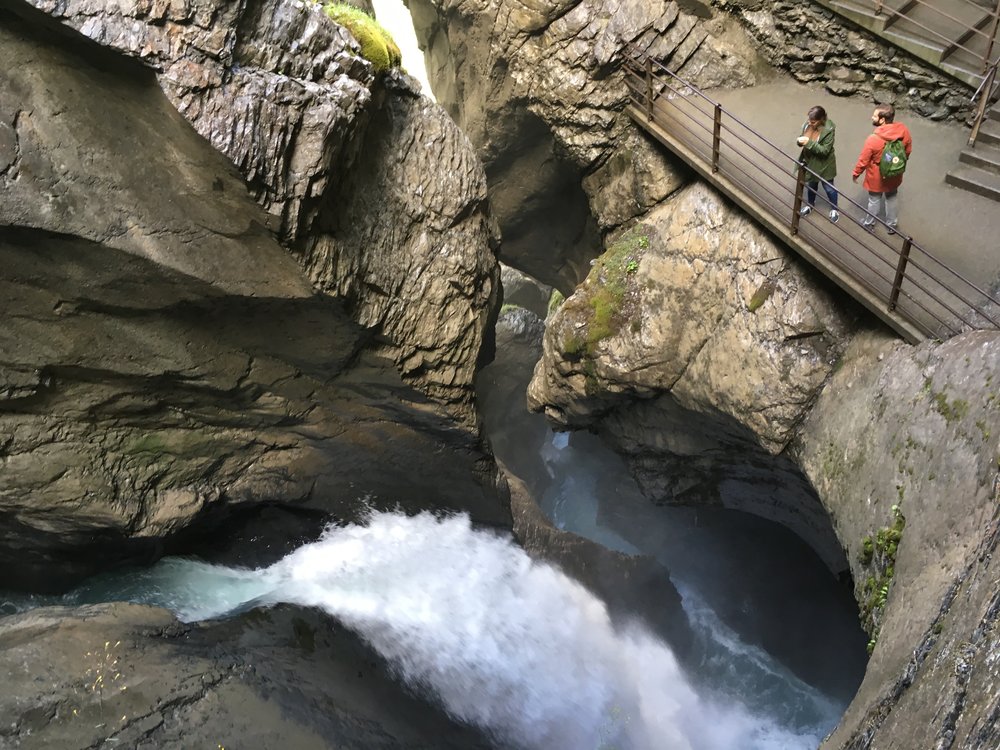 Chateau Chilon
Chateau Chilon is conveniently located on Lake Geneva and offers some of the most spectacular views on the Swiss Alps. Also, it is considered to be the most beautiful and best-preserved castle in Switzerland.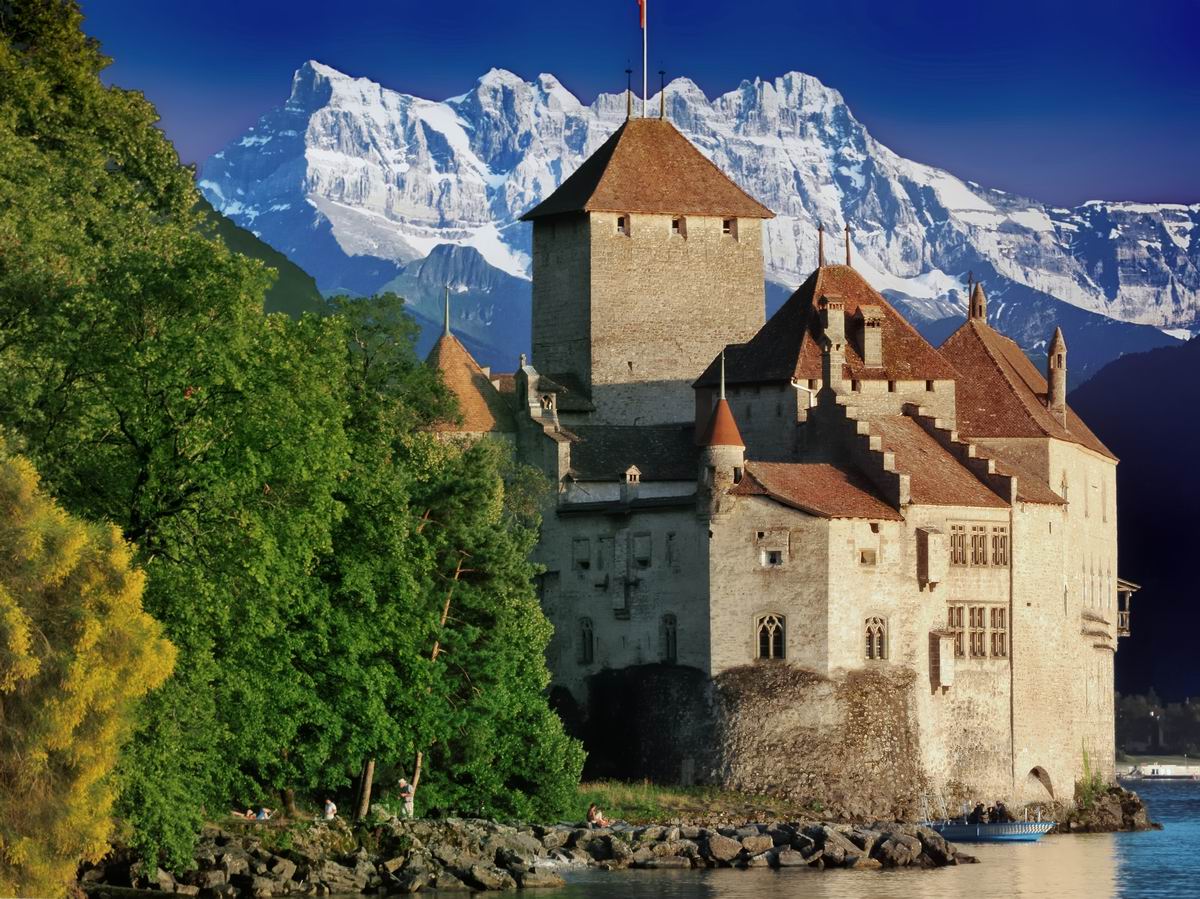 Schilthon
How about some fine dining at 3000 meters? The Schilthon summit allows you to do that in a revolving restaurant from where you can spot the Voscques Mountains, Jura mountain range, Jungfrau, and bits of Mont Blanc in the far distance.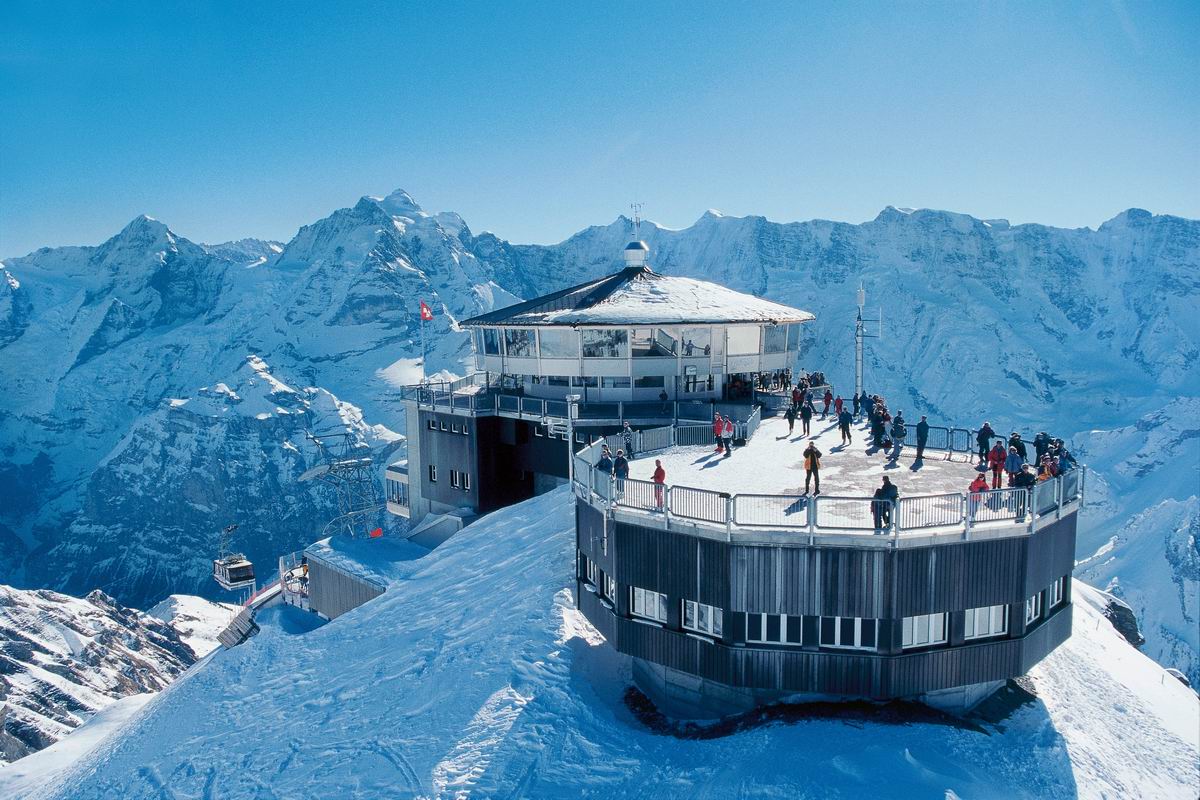 Kapellbrucke
This is the oldest wooden bridge not just in Switzerland, but in Europe as well. It dates from the 14th century, and it spreads across Lake Lucern. Much of it was burned in a fire in the 90s. However, some old artwork was saved and is still part of the restored bridge. The artwork depicts significant events in Switzerland's history.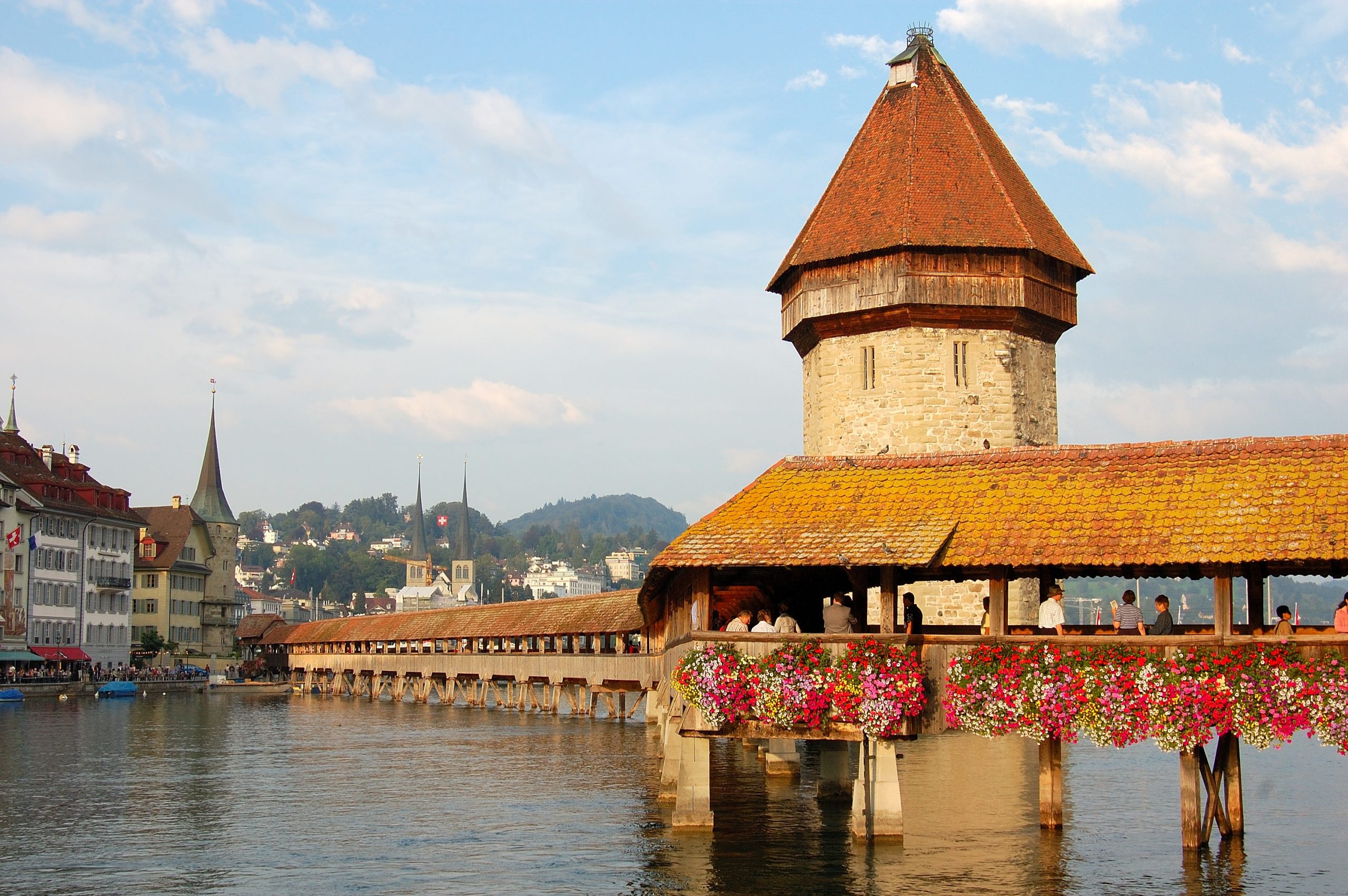 Lake Lugano
Lake Lugano is one of the most relaxing places in the entire country featuring Mediterranean climate, exceptionally beautiful surrounding mountains, palm trees, and Italian speaking locals. It is one of those places you see on posters which gets even better when you go there.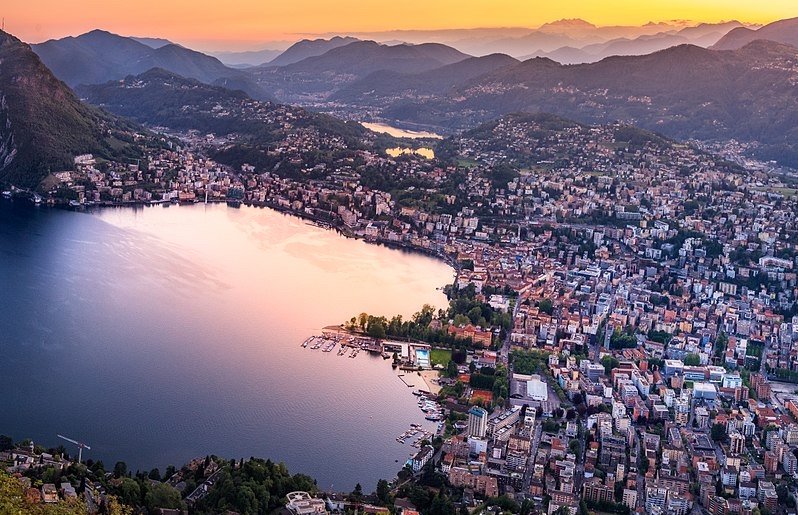 Bellinzona Castles
Castello Sasso Corbaro, Castello Montebello, and Catelgrande were once made to protect the town of Bellinzona. Nowadays, their military purpose is obsolete, and they only stand as monuments of past times. But just walking within their walls feels like going back in time.